The Roofing Alliance is hosting its ninth annual Construction Management Student Competition. We are pleased to announce that six teams will be participating this year. We wish them all the best of luck..
This year's teams are:
Bradley University, Peoria, Ill.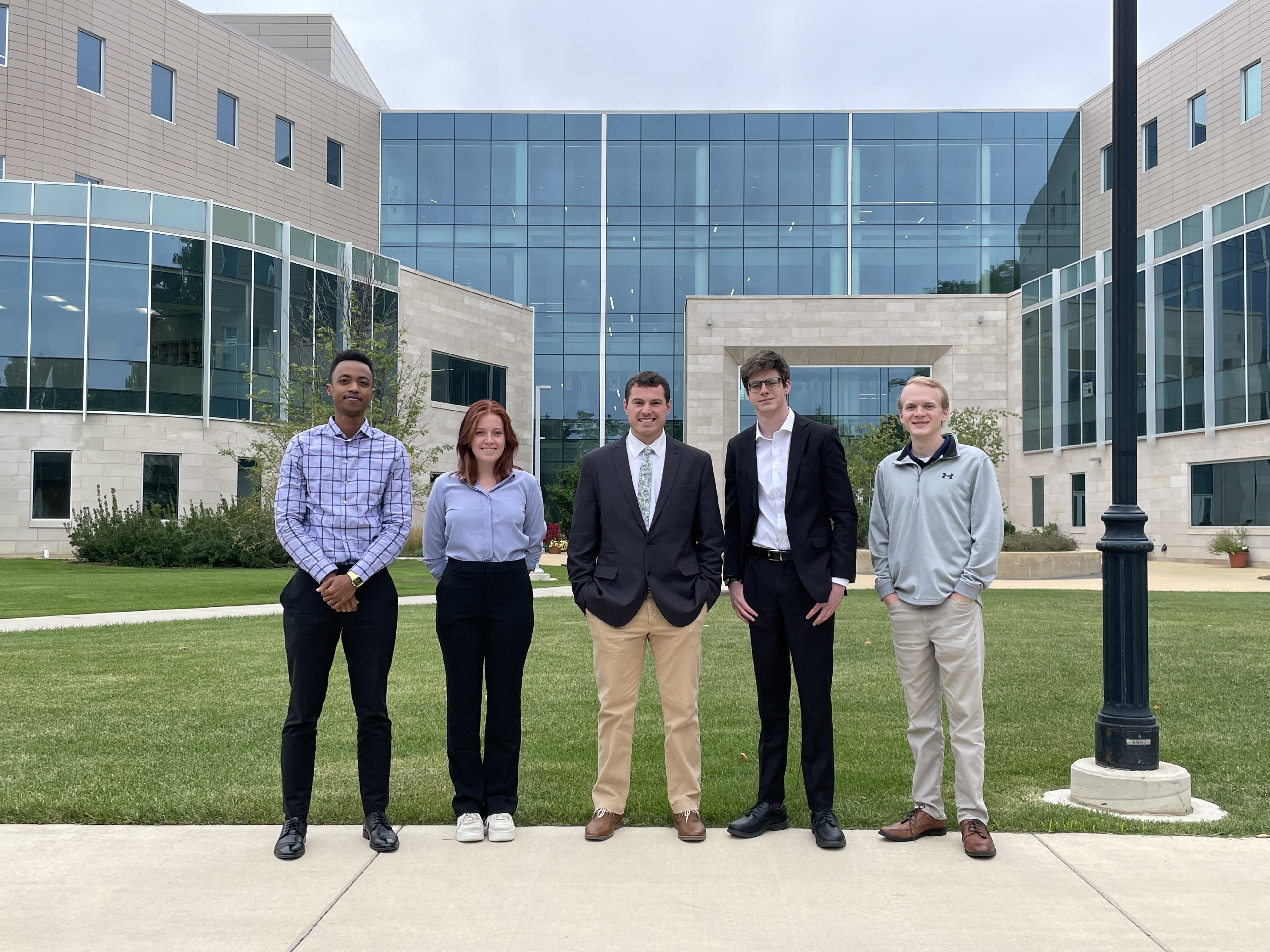 Team members from left to right: Arnaud Dushime, Victoria Urbanczyk, Hayden Crawford, Matthew Kruger, Adam Wascher; faculty coach is Souhail Elhouar; team mentor is Doug Duncan, Nations Roof LLC, Villa Park, Ill.
California Polytechnic State University, San Luis Obispo, Calif.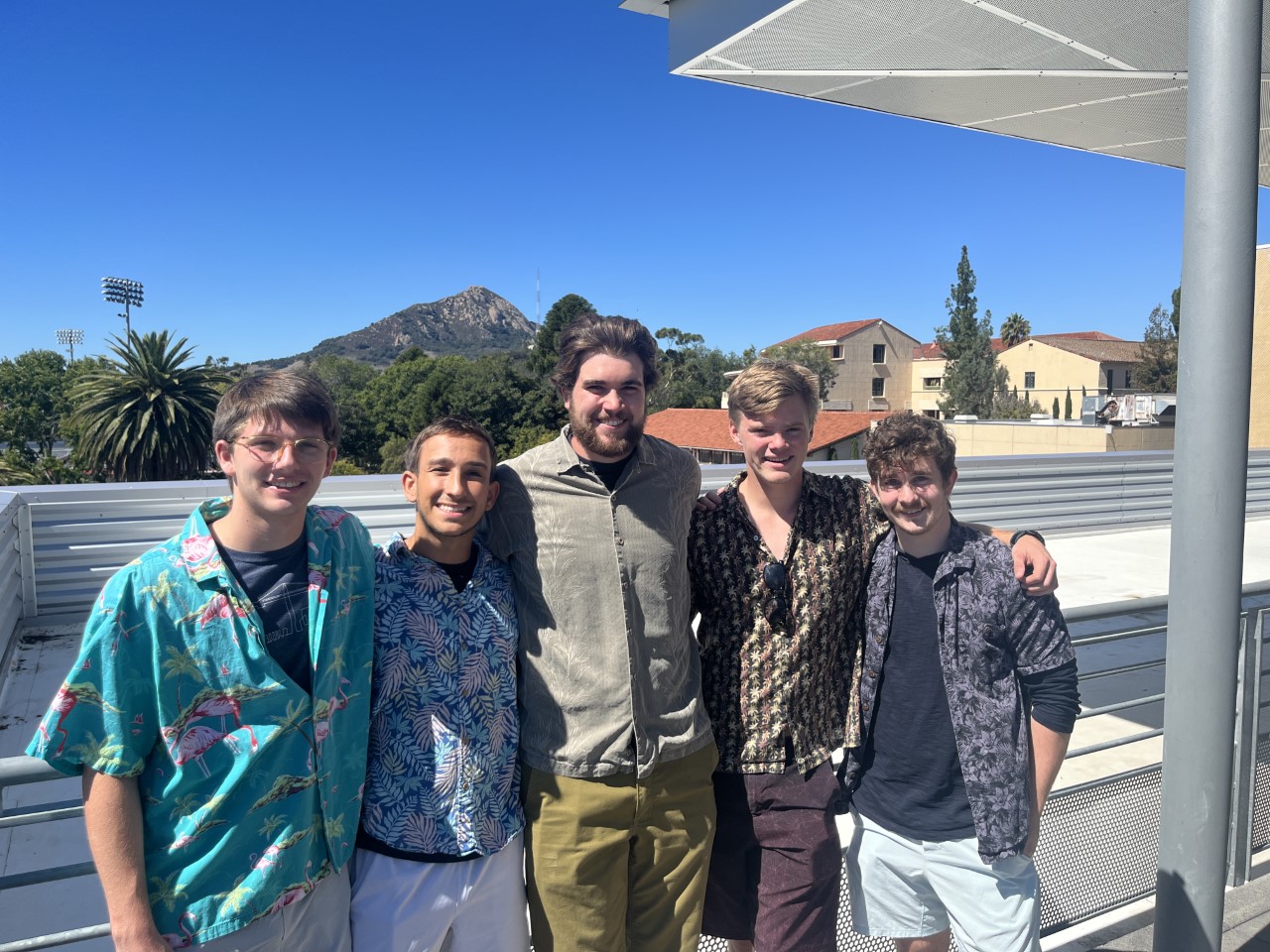 Team members from left to right: Calvin Clauson, Joey Catania, Noah Warren, Blake Hanson, JT Rich; faculty coach is Vineeth Dharmapalan; team mentor is Rudy Gutierrez, Shell Roofing Solutions, Chino, Calif.
Clemson University, Clemson, S.C.—FINALIST and Second-Place Winner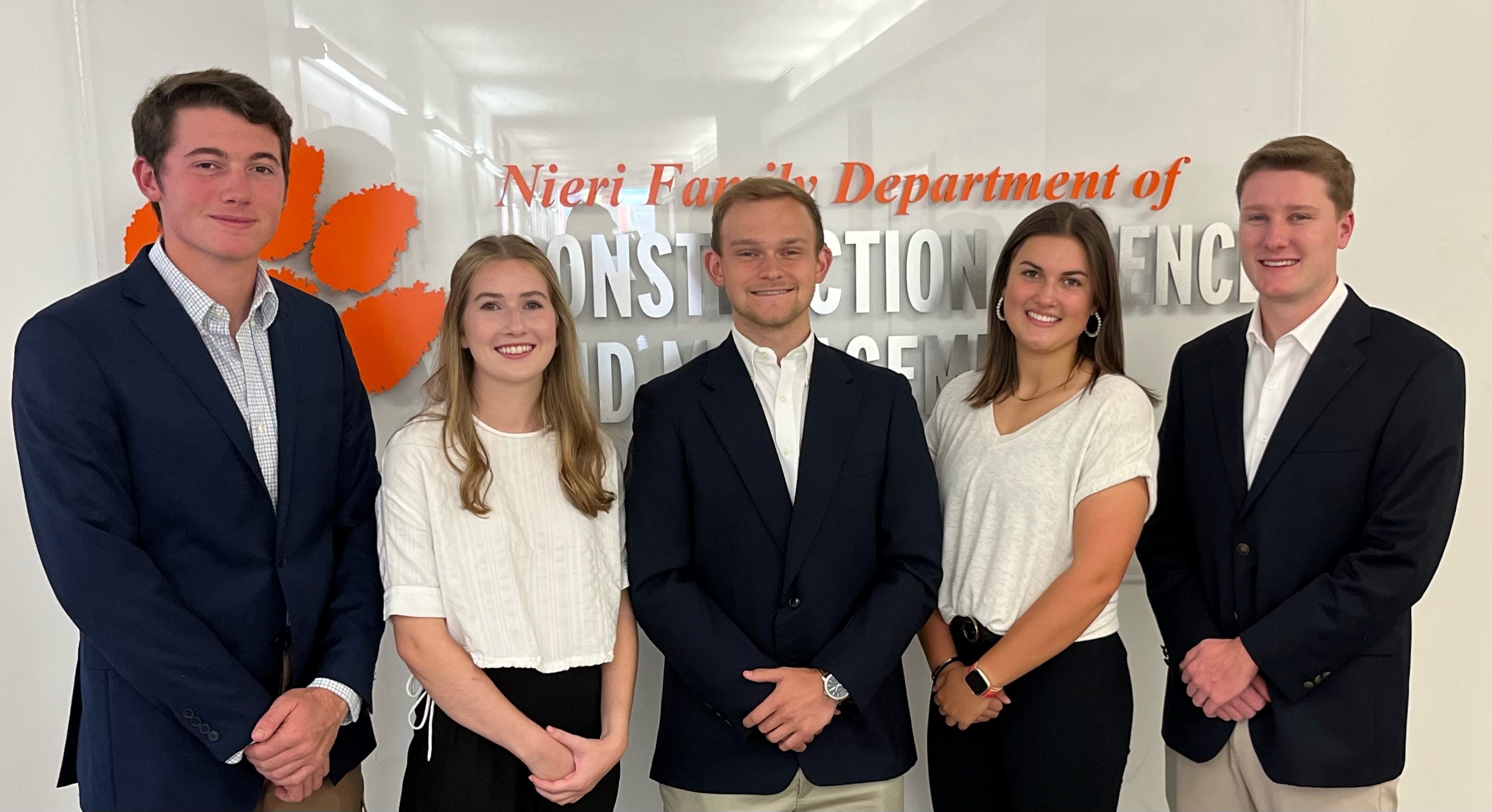 Team members from left to right are: Jackson Davis, James Goodwin (team captain), Allie Stark, Declan Fay (alternate), Walker Moseley; faculty coach is Dhaval Gajjar; team mentor is Will Fort, Bone Dry Roofing, North Charleston, S.C.
Colorado State University, Fort Collins, Colo.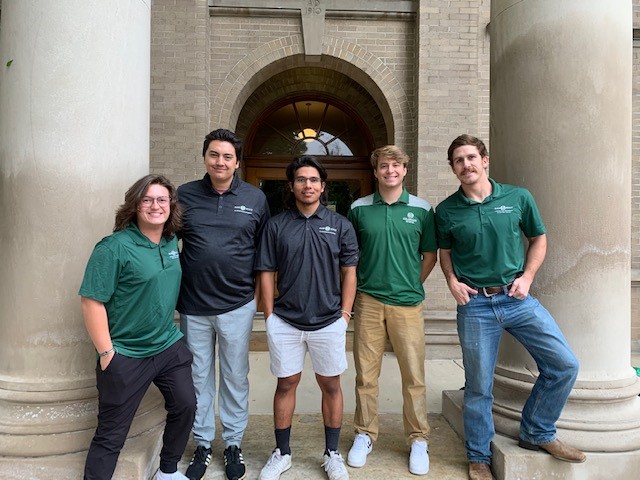 Team members from left to right are: Dylan Smithwick, Manuel Vargas, Saul Escobar, William Macguire, Jackson Wathen; faculty advisor is Nicholas Rubino; team mentor is Kent Nelson, Front Range Roofing Systems LLC, Greeley, Colo.
Texas A&M University, College Station, Texas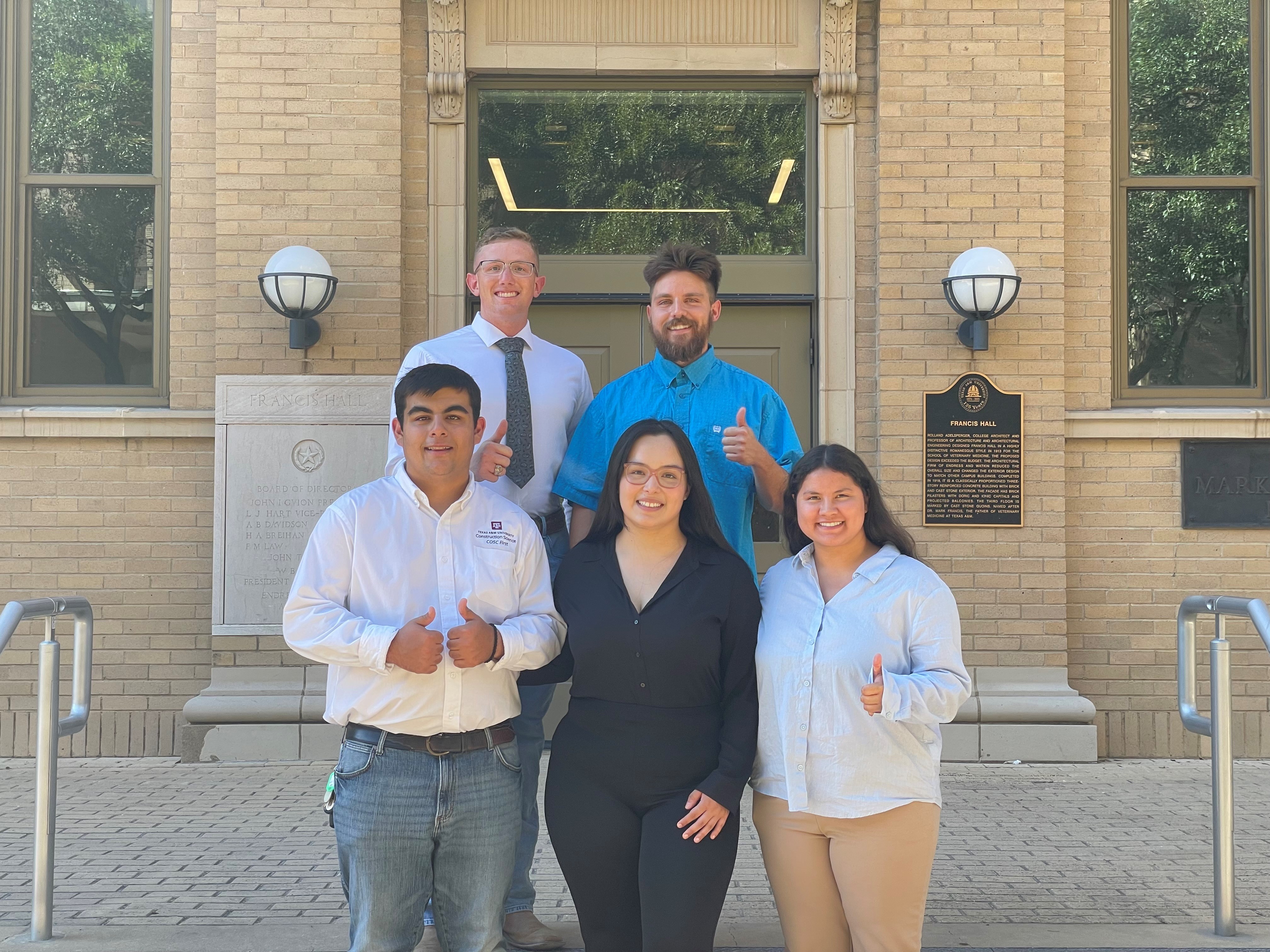 Team members left to right are: Joshua Coker, Blake Bocchino, Thomas De Lancey, Alexia Palomares, Tamaryn Hughes; faculty advisor is Michael Hanks; team mentors are Lance Van Winkle and Kyle Cahill, King of Texas Roofing Company LP, Grand Prairie, Texas.
University of Florida, Gaines, Fla.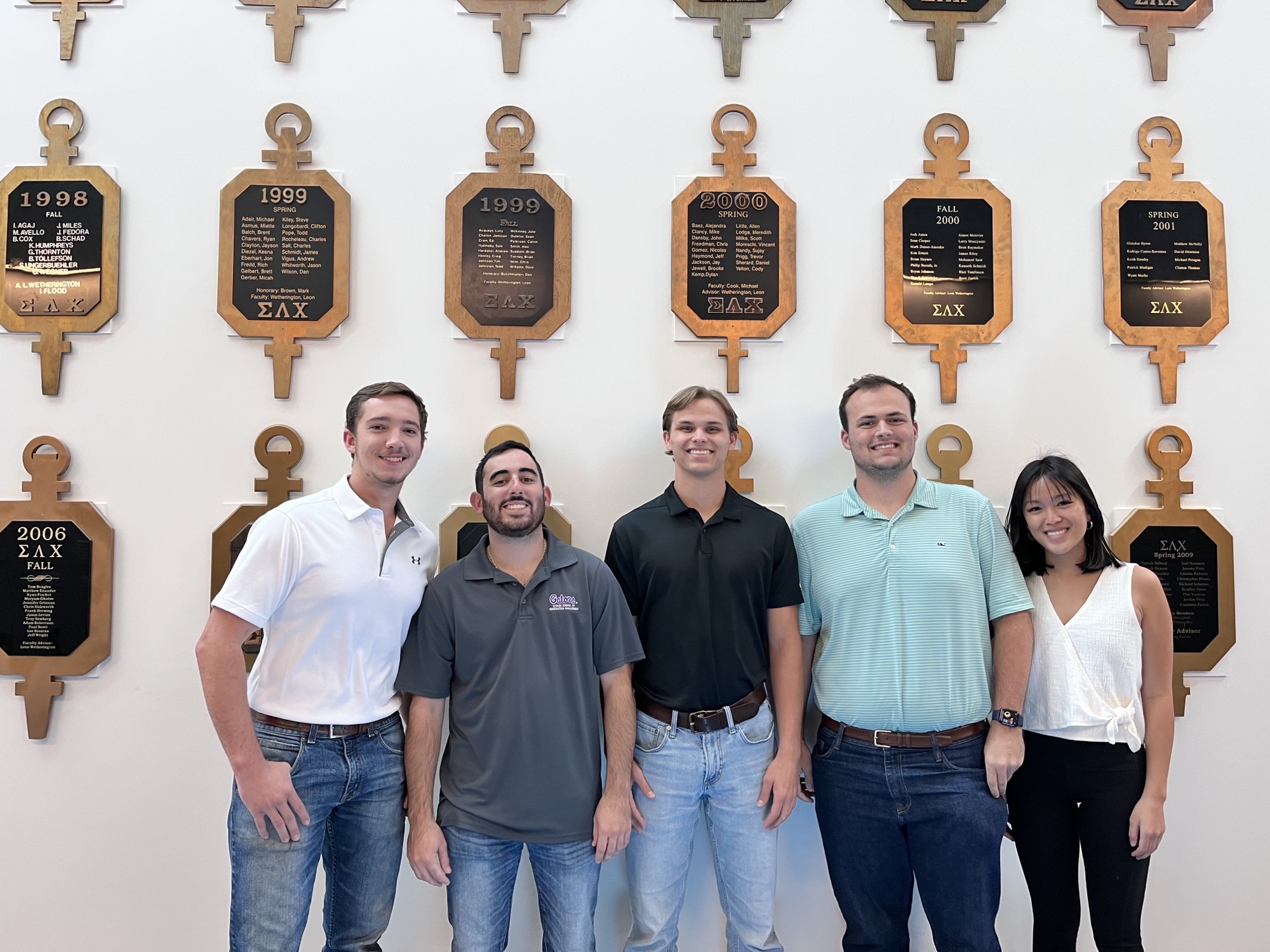 Team members left to right are: Paul Jason Coil, Jonathan Villarreal, Nick Hanson, Davis Lunger, Calissa Harris; faculty advisor is James Sullivan; team mentor is Caleb Stauss, Big D Roofing Services, Ocala, Fla.